Introduction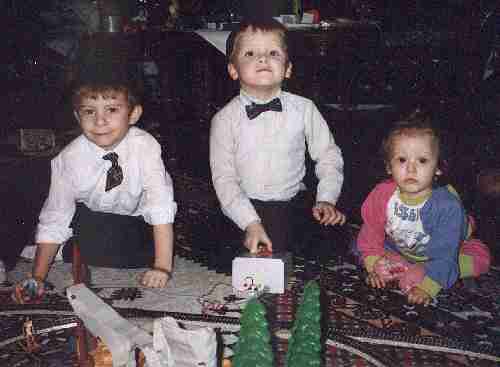 Late in 1995 I decided to give my eldest son an electric train set for christmas, of course from Märklin since I myself started with Märklin then. On this occasion I roused my old equipment from its long sleep and had to inform myself about the development during the past two decades. Much to my delight (only subdued by the charged prices) it was now feasible what was a daydream in my childhood and what seemed unrealisable even with all kinds of tricky circuits and also for the non-existence of a PC: a genuine multi-train control making it possible to control several locos independently. First I studied the technical basics by achieving the available information on the customary way in Germany. With this in mind I could decide not to pay the somewhat high Märklin prices but to assemble the control by myself. The already a little aged EDITS project of the electronics journal Elektor suited well and I could simultaneously add some special features. I have to admit that not least for these special features I have spent unexpectedly much money. However, I must not conceal for the sake of fairness that my EDITS version is capable of serving 16 "loco operators" and controlling up to 324 turnouts or similar and thus costs only a fraction of the equivalent Märklin equipment. But doing this I did learn a lot about this topic that it roused a desire not only to construct some accessories for my offspring but also very cost-effective and simple controller. In this respect it was helpful that I could avail myself of decades as a home mechanic and electronic.
In the course of time it turned out to be difficult to extract more detailed information from Märklin as they do not easily provide them to their customers. The new protocol for instance is mentioned remotely in the Märklin digital book and the reader is referred to a specific chapter for the technically interested; in this chapter though this topic is not discussed. Actually all available know-how was summarised in these already aged Elektor-articles that the other sparse - sometimes also aged - publications did not help. The tide turned when searching for more information a client (to whom I am indebted) got me in touch with the Märklin Mailing List which is run and supported by Märklin enthusiasts. From this mailing list I received information that are obviously purposely withheld in Germany and which opened up new vistas. It is remarkable to note that apart from some - as mentioned partly aged - publications no periodicals are available on digital train control in Germany. In contrast to this the US subsidary of Märklin publishes - of course in English - a Digital Newsletter that does not only inform about the latest trends but also issues technical notes and instructions.
Since surely more users are interested on these and other information and evidently no other media is accessible to spread the news for free I want to make my contribution to it on these pages. Of course any hints, remarks, supplements and news are welcome.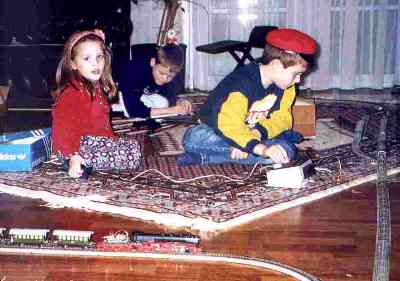 Translation
This translation was made by Dipl.Ing. Manfred Röhrig from Germany. Many thanks to him for this grateful work. Any linguistic errors you may encounter is due to me trying to correct small misunderstandings.


Homepage |