Model railroad:
Welcome on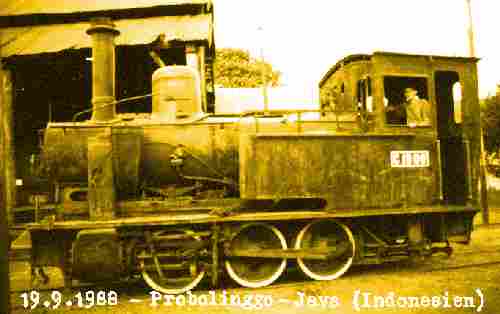 Preface:
ad 1.: These pages refer to the Märklin Digital System (HO-AC). All the same no kind of advertising for their or any other products - except for my own developments - are intended. On the contrary I have mixed feelings especially with products of Fa. Märklin and I will be known there as an inconvenient or at least very critical customer. As far as sources of supply are mentioned they are intended to serve the reader with the appeal to look out for more suitable sources.
ad 2.: Names of brands and companies are cited now and then. This happens to entirely private and non-commercial purposes regardless of existing trade mark rights. The esteemed reader should consider their further use whether this is likewise admissible.
There are also several links to other sites. Their only purpose is to provide you with further informations. There is no purpose of infringing the rights of others. Possible infringements made on these linked sites are not included in the purpose of the links; I am not responsible for them. I dissociate myself explicit from these comments/actions.
ad 3.: The liability. It is self-evident that I am not liable in any way for the information offered free of charge on my pages. Following comparable formulations: I only vouch for the fact that no more or less harmful catastrophes happened within the range of my responsibility. Damages did not occur or only to the extent mentioned in each case. Soldering in particular is entirely on one's own risk and requires the appropriate know-how. For the same reason please take note that I am only distribute my very own opinion. Neither do I claim universal prevalence nor is anybody obliged to join it.
ad 3.: Updates. Sorry, because of lack of time and the effort writing an understandable English these Englisch version is not updated in general. Some themes may be updated but the majority is old. So please refer to the German originals for the newest and complete informations.

Topics:
Naturally my job goes first the projects. So interested readers are asked to visit this site occasionally for information on the latest progress. The available topics are marked with a link, the German ensign indicates that no English version is available (yet).
General
Loco-decoder
Modifications of motor, TELEX etc.
Turnout and -decoders
Controller & Booster
Not primarily subjected to Digital but maybe also interesting:
Video-Locomotive 5.11.2002

Projekt: Paternoster German only 18.7.1998

Lummerland German only 15.3.2001

DIY-PCBs with iron-transfer-methode 28.10.2003


Personal

Publications

Links

Contact:
If you want to send me an email please replace in the email-adress "-at-" with "@" manually - otherwise the email will not arrive. Because of the very large number of SPAM I get every day I need to ask for you cooperation.

Translation
The basic translation was made by Dipl.Ing. Manfred Röhrig from Germany. Many thanks to him for this grateful work. Some mistakes you probably find are my work as result of trying to correct some misunderstandings.


The

reports
visits of this site.